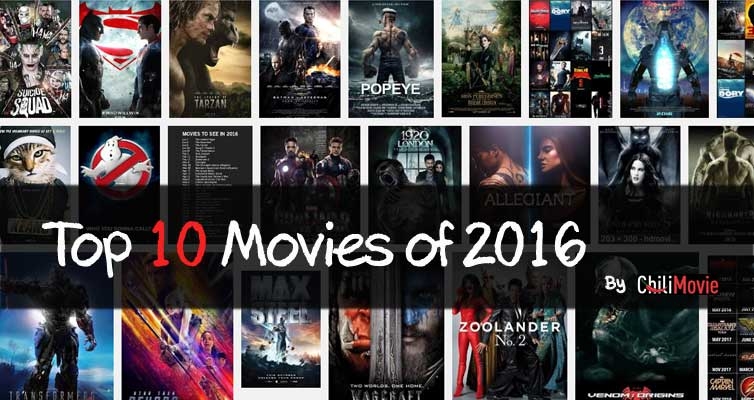 If 2015 is called the "super blockbuster", then 2016 will be called "super blockbuster" may be more appropriate. Although the "Avatar 2" is extended to be released in 2017. However, look back to the 2016 Hollywood movie market, restart, sequels, according to the overwhelming popularity of the original series of DC and Marval, the two comic giant, and Disney, Universal, Warner Brother and other six major film companies to show their ability to swear their own housekeeping skills to bring 2016 movies to a new height, and create a more dazzling movie feast. Let's see the top 10 movies which you shouldn't miss out.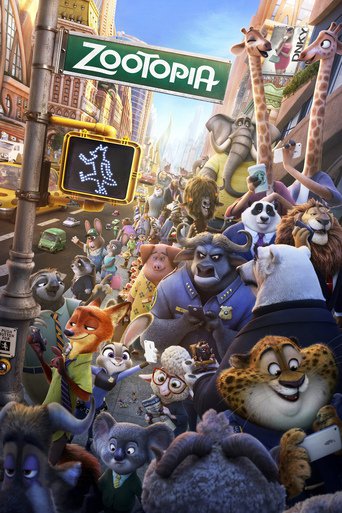 IMDb 8.1/10
Rotten Tomatoes 98%
Cast: Ginnifer Goodwin / Jason Bateman / Shakira /
Release Date: March 4, 2016 (USA)
Zootopia Summary:

The modern mammal metropolis of Zootopia is a city like no other. Comprised of habitat neighborhoods like ritzy Sahara Square and frigid Tundratown, it's a melting pot where animals from every environment live together-a place where no matter what you are, from the biggest elephant to the smallest shrew, you can be anything. But when rookie Officer Judy Hopps (voice of Ginnifer Goodwin) arrives, she discovers that being the first bunny on a police force of big, tough animals isn't so easy. Determined to prove herself, she jumps at the opportunity to crack a case, even if it means partnering with a fast-talking, scam-artist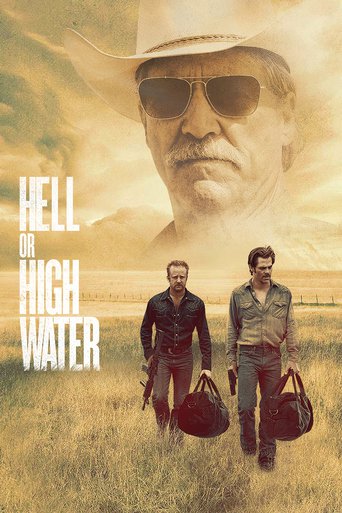 IMDb 8/10
Rotten Tomatoes 98%
Stars: Chris Pine / Jeff Bridges / Ben Foster /
Rating:R (for some strong violence, language throughout and brief sexuality)
Genre: Drama
Directed By:David Mackenzie Written
By:Taylor Sheridan
In Theaters:Aug 12, 2016
Limited On DVD:Nov 22, 2016
Box Office:$26,973,524.00
Runtime: 102 minutes
Studio:Film 44
Texas brothers--Toby (Chris Pine), and Tanner (Ben Foster), come together after years divided to rob branches of the bank threatening to foreclose on their family land. For them, the hold-ups are just part of a last-ditch scheme to take back a future that seemed to have been stolen from under them. Justice seems to be theirs, until they find themselves on the radar of Texas Ranger, Marcus (Jeff Bridges) looking for one last grand pursuit on the eve of his retirement, and his half-Comanche partner, Alberto (Gil Birmingham). As the brothers plot a final bank heist to complete their scheme, and with the Rangers on their heels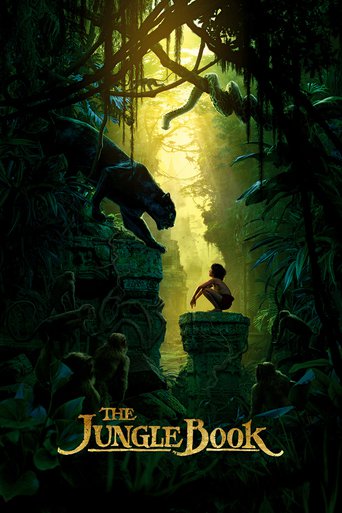 IMDb 7.6/10
Rotten Tomatoes 95%
Scarlett Johansson / Idris Elba / Lupita Nyong'o
Rating:PG (for some sequences of scary action and peril)
Genre: Action & Adventure , Kids & Family
Directed By:Jon Favreau
Written By:Justin Marks
In Theaters:Apr 15, 2016
On DVD:Aug 30, 2016
Box Office:$363,995,937.00
Runtime: 111 minutes
Studio:Walt Disney Pictures
In this reimagining of the classic collection of stories by Rudyard Kipling, director Jon Favreau uses visually stunning CGI to create the community of animals surrounding Mowgli (Neel Sethi), a human boy adopted by a pack of wolves. The appearance of a villainous tiger named Shere Khan (voiced byIdris Elba) forces Mowgli's guardian, the panther Bagheera (Ben Kingsley), to shepherd the child to safety in the "man village." Along the way, the boy meets an affable, lazy bear named Baloo (Bill Murray), as well as a snake with hypnotic powers (Scarlett Johansson) and an orangutan (Christopher Walken) who wants to harnes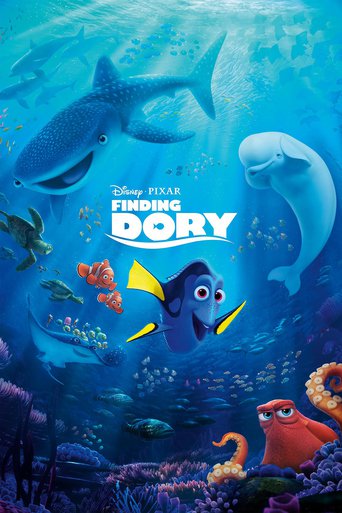 IMDb 7.6/10
Rotten Tomatoes 94%
Rating:PG (for mild thematic elements)
Genre: Animation
Directed By:Andrew Stanton , Angus MacLane
Written By:Andrew Stanton , Victoria Strouse
In Theaters:Jun 17, 2016 Wide
On DVD:Nov 15, 2016
Box Office:$486,082,363.00
Runtime: 100 minutes
Studio:Walt Disney Pictures/PIXAR
"Finding Dory" reunites the friendly-but-forgetful blue tang fish with her loved ones, and everyone learns a few things about the true meaning of family along the way. The all-new big-screen adventure dives into theaters in 2016, taking moviegoers back to the extraordinary underwater world from the original film.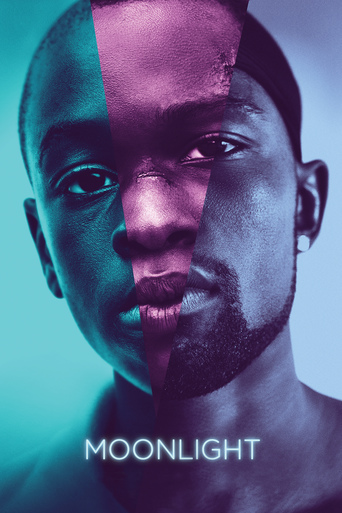 IMDb 8.7/10
Rotten Tomatoes 98%
Rating:R (for some sexuality, drug use, brief violence, and language throughout)
Genre: Drama
Directed By:Barry Jenkins
Written By:Barry Jenkins
In Theaters:Oct 21, 2016 Limited
Box Office:$4,682,889.00
Runtime: 110 minutes
Studio: Plan B Entertainment
The tender, heartbreaking story of a young man's struggle to find himself, told across three defining chapters in his life as he experiences the ecstasy, pain, and beauty of falling in love, while grappling with his own sexuality.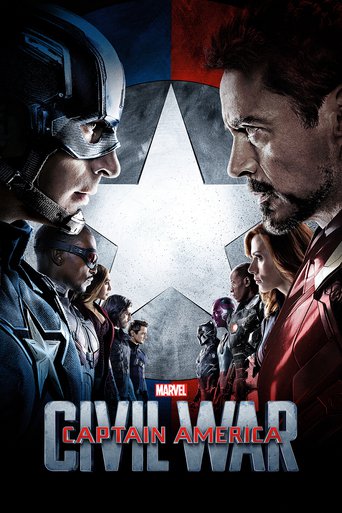 IMDb 8/10
Rotten Tomatoes 90%

Stars: Chris Evans / Robert Downey Jr. / Scarlett Johansson /
Release date: May 6, 2016 (USA)
Directors: Joe Russo, Anthony Russo
Box office: 1.132 billion USD
Budget: 250 million USD
Film series: Captain America film series
Marvel's "Captain America: Civil War" finds Steve Rogers leading the newly formed team of Avengers in their continued efforts to safeguard humanity. But after another incident involving the Avengers results in collateral damage, political pressure mounts to install a system of accountability, headed by a governing body to oversee and direct the team. The new status quo fractures the Avengers, resulting in two camps-one led by Steve Rogers and his desire for the Avengers to remain free to defend humanity without government interference, and the other following Tony Stark's surprising decision to support government oversight and accountability.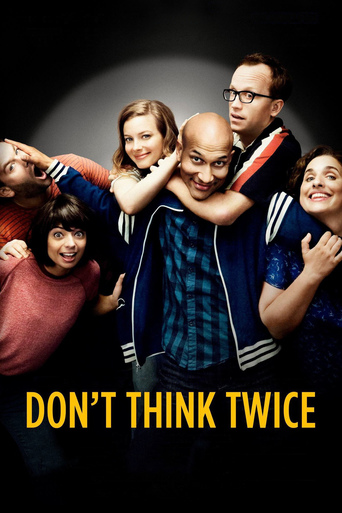 Rotten Tomatoes 99%
IMDb 7.5/10
Rating:R (for language and some drug use)
Genre: Comedy
Directed By:Mike Birbiglia
Written By:Mike Birbiglia
In Theaters:Jul 22, 2016 Limited
On DVD:Dec 6, 2016
Box Office:$4,400,794.00
Runtime: 92 minutes
Studio:The Film Arcade
When a member of a popular New York City improv troupe gets cast on a hit TV show, the rest of the group - all best friends - start to realize that not everyone is going to make it after all. From the director of Sleepwalk With Me and the creator of This American Life comes Don't Think Twice, a critically acclaimed comedy packed with comic stars Keegan-Michael Key, Gillian Jacobs, Mike Birbiglia, Kate Micucci, Chris Gethard and Tami Sagher that presents a hilarious and honest look at the lives of professional funny people.