By
Karen
-
28 January 2022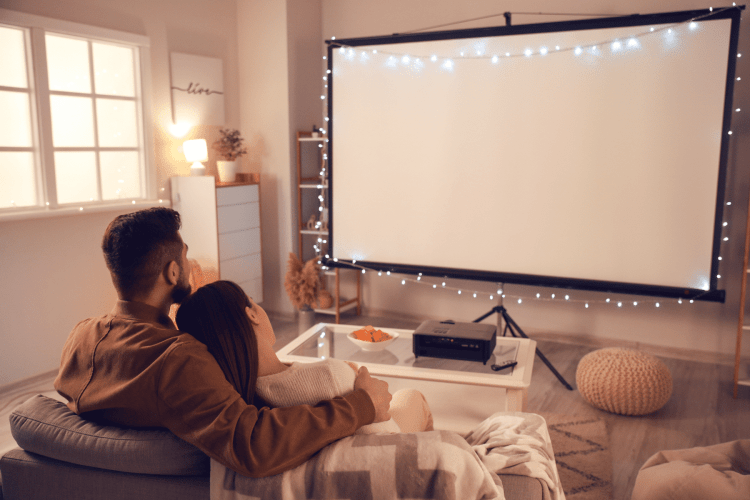 Valentine's approaching, movie night is always a no-wrong idea to start with a romantic relation. With all the candles and lights and the atmosphere, all you need is a subtle love vibe movie to bring you two together. Love birds here are these 9 excellent date night movies for you to choose for your next date.
1.Pretty Woman
A millionaire wheeler-dealer starts a business contract with Vivian Ward,which is a Hollywood hooker. He slowly loses his heart in the deal. They fall in love and attempt to reconcile their contract. Julia Roberts, Jason Alexander, and Richard Gere feature in the film.
2. The Notebook
The movie is about an epic touching love story of an older man who reads aloud to a woman with Alzheimer. From a faded notebook, the old man's words bring to life the story about a couple who is separated, and then passionately reunited seven years later, after they have taken different paths.—Ryan Gosling, Rachel McAdams, James Garner, and Gena Rowlands star in the film.
3. Mamma Mia
An independent, single mother who owns a small hotel on a Greek island is about to get married. But the daughter has secretly find a journey about her mother's three past romance. Out of curiosity the daughter invited all three of her mother's ex-lovers to hope to find her biological father. Julie Walters, Amanda Seyfried, Pierce Brosnan, Meryl Streep, Colin Firth, and feature in this film.
4. Notting Hill
The movie is about a British bookseller, William, who meets and falls in love with Anna, the most famous American actress. A chance leads to a kiss that blossoms into a romantic affair. Hugh Grant, Julia Roberts, Rhys Ifans stars in this movie.
5.Grease
Australian good girl Sandy and greaser Danny fell in love over the summer. But when they unexpectedly discover they're now in the same high school, will they be able to rekindle their romance? Grease is an all-time classic. Starring in the movie is John Travolta, Olivia Newton-John, Stockard Channing.
6. La La Land
Mia, an aspiring actress, serves lattes to movie stars in between auditions. Sebastian, a jazz musician, scrapes by playing cocktail party gigs in dingy bars. As success amounts they are faced with decisions that begin to estrange their love affair. Emma Stone, Ryan Gosling, and Rosemarie DeWitt feature in the film.
7. Silver Linings Playbook
After spending eight months in a mental institution, a former teacher moves back in with his parents and tries to reconcile with his ex-wife.And then he meets Tiffany, a strange girl with her difficulties, things get messy.Bradley Cooper, Robert De Niro, Jennifer Lawrence, Chris Tucker, and Jacki Weaver feature in the film.
8. Date Night
Phil and Claire Foster are a two middle aged couple that fear their mild-mannered relationship may be falling off like their friends did. An attempt to have one big adult evening (date night) being a night of more thrills than they expected.Tina Fey, Steve Carell, Mark Wahlberg, Leighton Meester starred in the movie.
9. Amelie
The movie is about an innocent and naive girl, Amelie, in Paris with her sense of justice. She decides to help people find happiness; along her quest to spread joy, she discovers love. The movie stars are Audrey Tautou, Mathieu Kassovitz, Rufus.