By
Chilimovie
-
08 February 2023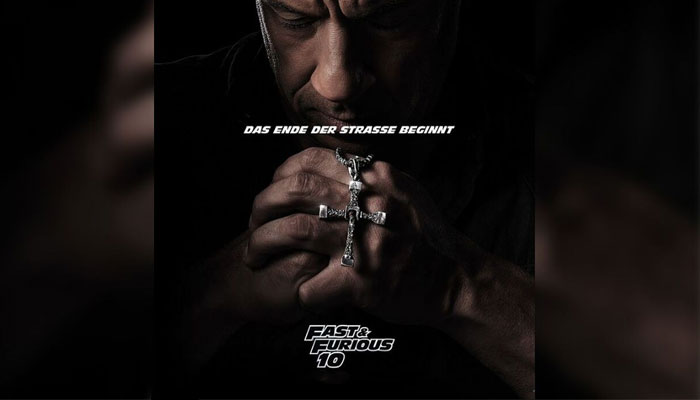 The Fast and Furious franchise is making a comeback with the release of Fast & Furious 10, also known as Fast X, in 2023. Fast X, the latest addition to the Fast and Furious franchise, will be the tenth installment in the main series and the eleventh including the spin-off "Hobbs & Shaw." Here's an overview of all the information available about Fast X before its release.
Fast X Release Date
Exciting news, Fast and Furious 10 will hit theaters on May 19, 2023, marking the start of the highly anticipated summer blockbuster season.
Fast X Cast
The Fast and Furious franchise is known for its star-studded cast, and Fast X will continue this tradition by including both familiar and new faces.
Vin Diesel as Dominic"Dom"Toretto
Jordana Brewster as Mia Toretto
Michelle Rodriguez as Letty Ortiz
Jason Statham as Deckard Shaw
Jason Momoa as Dante
John Cena as Jakob Toretto
Brie Larson as Tess
Tyrese Gibson as Roman Pearce
Chris "Ludacris" Bridges as Tej Parker
Nathalie Emmanuel as Ramsey
Sung Kang as Han Lue
Scott Eastwood as Eric Reisner
Michael Rooker as Buddy
Helen Mirren as Magdalene "Queenie" Ellmanson-Shaw
Cardi B as Leysa
Rita Moreno as Abuela Toretto
Charlize Theron as Cipher
Fast X plot: What is Fast 10 about?
Fast X will be a starting point for tying up loose ends and setting the stage for the final ride. Despite the film being highly secretive, hints from the cast give a glimpse of what to expect. Fans can look forward to the movie continuing to center on the Toretto family and concluding their journey that started in the original film.
Vin Diesel himself talked about the important role of new member Brie Larson in the film, mentioning her timeless beauty and intelligence, and how she will bring a profound soul to the franchise, adding something unexpected but desired by the audience.
Jason Momoa, another newcomer, described his role in the film as an extravagant villain and expressed his excitement about the opportunity.
Fast & Furious 10 Trailer
Vin Diesel has announced that the trailer for Fast X will be released at 8 a.m. pacific on February 10. Please keep an eye on the official news.