By
Helene
-
27 September 2021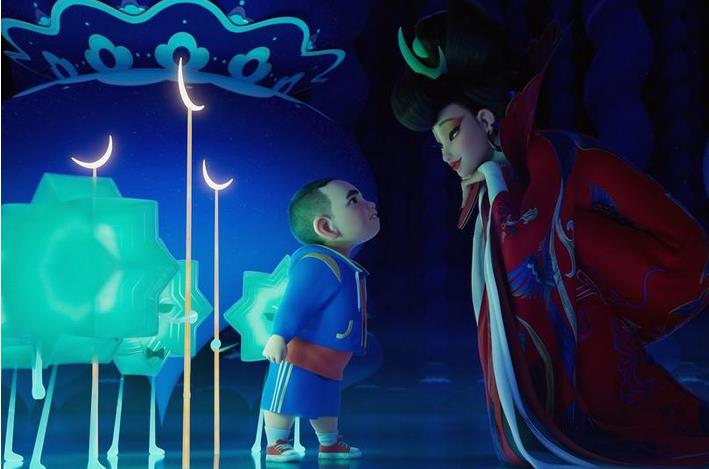 Dash to the Moon (2020)
Plot: The film tells the story of a little girl Feifei's flight to the moon. Feifei grew up listening to her mother's tales of chang 'e and Houyi's love story, believing that Chang 'e was the eternal embodiment of true love. A few years after her mother's death, Fifi is devastated as her father prepares to remarry.
In order to defend her family, in order to prove to her father that Chang 'e is still waiting for Houyi on the moon, she represents the eternal true love is real, Fifi started a "rocket ship", start a wonderful journey to the moon.
The movie is a bit special in that the characters are A group of Chinese and the creators behind the movie are a group of foreign filmmakers who try to combine traditional Chinese mythology with modern life... And the film was funded by a Chinese film company...
Despicable Me (2010)
Plot: Super villain Gru (Steve Carrell dub) after hearing the news that the Egyptian pyramid is stolen, discontent on the market comes in large numbers of new thieves, decide to build a rocket to lift off to steal the moon under the help of Dr. Nafaliou (Russell Brand dub).
In the process of taking out a loan from a bad bank, gru steals the shrink ray gun by the new thief Victor (Jason Siegel voice). To retake shrink ray gun, gru decided to adopt three orphans, margot (Miranda kass graff), Edith o (Dana guy) and grace (elsie fisher), use them to sell cookies victor's castle opportunity to steal, after the success of the plan to secretly get rid of three children. However in ordinary daily get along with, gru discovers he cannot leave these 3 imp more and more however, but such sentimental matter will affect carefully steal month plan seriously however...
Recommended language: "pick the moon to send you!" It's not a lie, right? ! Someone tried to steal the moon to prove he was a super villain. Surely such an evil plan cannot succeed